The weather is coming down hard here in San Antonio, and the rain reminded me of my last Modern Calligraphy workshop at Café Martínez. And since quite a bit has changed since the last time I wrote about these, I figured I would answer my most frequently asked questions about the Modern Calligraphy workshop! If you are already convinced and would like to get your ticket to my next workshop, click here!
By the way, if you want to hear from an attendee what it is like to be at a workshop Modern Calligraphy, make sure to check out The PK Photograph's blog about it! He is an absolutegem, and was kind enough to take photos of my last workshop!
1. How long is the workshop?
We went from 2 hours for Petal and Pen to 3 hours hands on workshop time! This seems like a lot, but with getting set up, figuring out how to get some darn ink out of the nib, and starting to actually write some letters and not just leave ink blobs all over the place, this is actually a pretty nice pace to learn. It leaves room to take small breaks, and sip on your coffee while sitting back and relaxing. From my experience, attendees are actually a lot calmer thoughout the workshop, and there is less of a sense of rush! Having a fun and relaxing afternoon is one of my main goals, and I am glad to say I can achieve that with the extra hour of workshop time.
2. What is included in the Modern Calligraphy workshop?
This has stayed largely the same – you still get all of the supplies necessary for the workshop! Included is a nib holder, two different nibs, 2 inks (black and metallic!), examplars for you to use as a sample to first trace and then copy, a variety of practice sheets, and a list of supplies for convenience. Find a more detailed description of the supplies here. Of course you will also get hands on calligraphy teaching from me, and I will check your work over the course of the workshop to give you pointers and tips. During the Modern Calligraphy workshop, you will also get unlimited coffee and (sweet) tea, with several snacks to munch on. Last time we had cookies in two flavors, and huge brownies (and they were delicious!).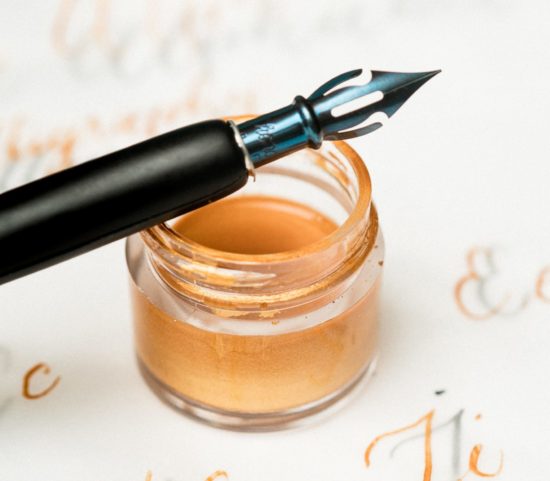 3. Do you work on a project that will be finished by the end of the workshop?
The short answer to that is: no. I have seen a lot of these workshops pop up where you are working on a finished project. And they are fine, and good fun! However, I really try to focus on teaching the skills behind it all, so you don't end up with an artwork, without the skills to make something of your own. I truly believe in being (and staying) creative, for me personally it has always been a great emotional outlet to work on something original, whether it be calligraphy, painting, sewing or playing music. Therefore, I teach my students the same, and a lot of them actually end up with a new hobby through this workshop!
4. My handwriting is terrible, and I could never do what you do!
Can I tell you a secret? My handwriting is terrible too!!! Honestly though, the chances of you becoming a master calligrapher through one workshop are quite slim. However, it is exactly how I started out too – and with a lot of practice I am sure you could get to the same level – if not better than me! I started by 'accidentally' going to a Modern Calligraphy workshop in the Netherlands (a friend of mine had an extra ticket), and I caught the calligraphy bug! So there are no special skills necessary to attend this workshop – anyone can join in! I have even had guys take my class – and they loved it! It is not just for the artistic types, not just for women, anyone can join in on the fun! And that is exactly the most important thing: have fun!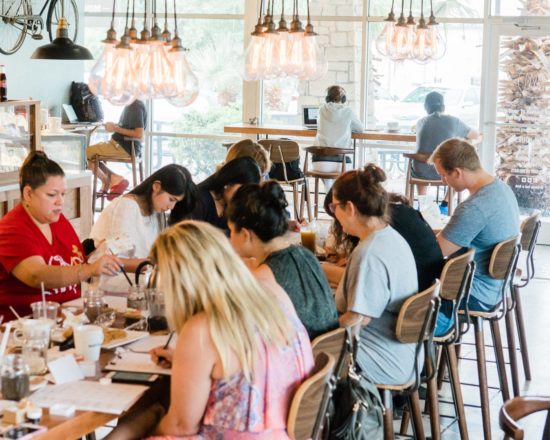 I hope this gives you some insight into what it is like to go to a Modern Calligraphy workshop, and if you have any questions, please feel free to reach out! Did this convince you to come attend one? Awesome! I am looking forward to meeting you and hosting you! You can find more information and snag your ticket through the button below!!!
[wc_button type="primary" url="https://callirosa.com/product-category/workshops/" title="Snag your ticket here!" target="blank" url_rel="" icon_left="" icon_right="" position="center" class=""]Snag your ticket here![/wc_button]