Today in our etiquette series we are looking at one of the most dreaded tasks of wedding planning: a seating arrangement. At this point, you have already spent hours tracking down those last few RSVPs. The last thing you want to do is spend another handful of hours shuffling around pieces of paper on a floorplan. Today we are looking if you even need a seating arrangement. I will also show you how you can make one without spending a lot of time on it, and how to best deliver it to your calligrapher (aka me :)!) to ensure your seating chart comes out perfectly.
Considering A Seating Arrangement
Most couples struggle with the question if a seating arrangement is necessary for their wedding. One of the first things I always ask my couples is if the wedding is formal or informal. If I did their invitations, obviously we have discussed this already at length. A seating arrangement is considered more formal, and leaves less room for mingling between tables during dinner. This can be a good thing, especially if you plan on a plated dinner (each plate served at the seat). Your servers will thank you when they can serve your guests quickly and effectively. If you would like to make sure that people can move around between courses, for example for a buffet style dinner, maybe your wedding doesn't need a seating arrangement. Having people sit where they like can absolutely aid in a laid back atmosphere.
Let me tell you a little story: every once in a while, I work as an assistant for wedding planners in San Antonio (find some of my favorites over here). During one of these weddings, I ran into the importance of having a seating arrangement. The ceremony and reception were held in the same room. This meant that while everybody went to the foyer for cocktail hour after the ceremony, we had to quickly rearrange the room for dinner. The wedding had about 175 guests, everybody was having a good time.
When the doors opened again for dinner, the guests made their way to an available table. This created a slight bit of chaos, as there was one door for nearly 200 people to get through. When the rush subsided, several friend groups who insisted on sitting together were left without a spot, as there were only 1-2 seats available at a given table. Even though the guest count was accurate, there wasn't enough room to seat everybody how they wanted to be seated. We added a few extra tables, and rushed to provide the guests with plates, napkins, glasses and silverware. All in all this took around 20 minutes out of our schedule, and guests were naturally a little restless for that first course.
Weddings are, more often than not, a reunion for your guests. College friends that might not have seen each other for years. Or family members that live far apart. All have come to one place to celebrate their shared loved ones: you and your spouse! Making things easy for them by already sitting them together. This can make finding a seat for dinner an effortless experience, rather than having to finding an empty table, make sure they have enough space at the table for their buddies, or even worse, being left out.
In my experience and expertise, any wedding over 125 guests should have a seating chart. This to make it easy on your guests to find their seat for dinner.
Some weddings go off without a hitch – everybody gets along, nobody's left out, and there is no drama whatsoever. Most weddings, unfortunately, do not. Do you (or your fiancé) have divorced parents? Are there family members that you know don't get along and shouldn't be seated near each other? Rifts between friends? Do you and your fiancé come from two very different backgrounds? In most of these cases, it is probably a good idea to have a seating arrangement. It will help your guests to not run into people they don't want to be near, and might even prevent from arguments (or even fights!) breaking out at your wedding. Your wedding day should be a celebration. A day without drama, and one where your love for your spouse-to-be is the central focus. Don't get upstaged by fueding relatives.
On the plus side: this might be the perfect opportunity to do some subtle matchmaking! Think your cousin and your friend from college would really hit it off? Sit them at the same table! But please don't include a designated 'singles table' in your seating arrangement – it is already awkward enough for the single folk out there. Don't make it so obvious.
Now I am misleading you a little here. I don't think cost should be a leading reason to not include arranged seating in your wedding. I know a wedding day runs over budget quickly, and there are a thousand little details that you are trying to fund. However: I truly believe that the comfort of your guests trumps your financial reasons.
I think we all have seen the pretty Pinterest pictures with the elaborate seating charts that must have cost a fortune. But the truth is that function is the most important thing when it comes to arranged seating. Staples and FedEx print on foam board for less than $100, if you do the design yourself. Deciding to outsource? Seating charts for 100 people with me start at $145 (surface not included). Escort cards for 100 people start at $175 (paper not included). You can even condense your seating chart size by listing families together, rather than as individuals.
A quick etiquette lesson: the difference between escort cards and place cards. Escort cards 'escort' your guests from the display table to their respective dinner table. Place cards are 'placed' at your designated seat. For smooth logistics, place cards generally have an overview of the assigned tables (aka a seating chart) placed at the front of the room. This makes it easy for guests to know which at table they can find their place card.
Make it easy on yourself: how to effortlessly create a seating arrangement
This truly starts at the start of your guest list writing. C

reate it in Excel or another spreadsheet program, and create categories for your guests in a separate column.

 When gathering your addresses, assigning a column for the type of guest will help you out a lot! Common categories are bridal party, immediate family, other family, close friends, college friends, coworkers, parents' friends. If you need to, get specific with this! Divide it into groom and bride categories – ideally no category has more than 30-40 people in it.

Didn't categorize in the beginning of your wedding planning process? Print out your guest list, or add an extra column to your digital guest list for the categories. Assign or color code different categories.
 

From there, you arrange your guest list according to category

. On a computer this is fairly easily done, by clicking the column with the category and arrange alphabetically. Then print a physical copy for yourself. Count how many guest are in each respective category, and write it down in the margins.
 

Now grab a layout of your dining area, which has the correct number and layout of the tables you will have at your wedding.

 Usually a wedding venue will provide this for you, or help you design it when you provide them with your final guest count. The most important things are:
– You know how many tables you have
– Which ones will be closest to you and your partner
– How many seats there will be at each table.

Make sure you know whether you will have a sweetheart table (just you and the hubs/wife) or a head table (the happy couple and usually the bridal party, sometimes with partners). Assign table numbers to the tables. Start with the tables closest to you, and fanning out over the rest of the room. Make the numbering logical, to where you know generally where a table is by the number. Also write in the margins for each category how many tables you will need roughly.
 

From there you start assigning categories to tables.

 Start with the tables closest to you: usually you reserve these for close friends and immediate family. From there you assign categories in order of importance, and in relevance to the tables before it. Example: your parents' friends might not be high on your priority list, but it might be nice to place them somewhere near where your parents are sitting. After this, you assign individuals to the tables you categorized. Start with families, if you have kids at a wedding, as these will take up most room at a table. From there assign married couples and individuals with a plus one, and lastly individuals. Tick them off on your printed guest list as you go, so you know if you are forgetting someone.

Usually you will end up with a handful of guests that don't fit at the assigned tables, and extra spaces at others. Spread those people over adjacent tables, keeping in mind the categories you set out. If you have assigned the categories correctly, you have at least 1-2 tables near that these people have something in common with. Lastly write assigned table numbers in the margins behind guests' names once you have finalized the seating arrangement.
 

Now back to the digital. Once all individuals are assigned to a table, create another column in your spreadsheet with the assigned table numbers. If necessary, split families and couples over several lines to account for the names of all individuals.
And tada! You have created your seating chart! It seems long from the amount of text above, but when using this method, it actually is fairly simple, I promise!
Now make your calligrapher (aka me!) happy!
I cannot tell you the amount of times I have sent a seating arrangement back to a bride because the seating arrangement was unclear, had spelling errors in it, or was not arranged in the way the couple wanted it portrayed at a wedding. Either it was arranged by table and needed to be by alphabetical order, or the other way around. It is a nightmare for me to convert this list if I don't get it handed to me in spreadsheet form.
Whether you are outsourcing your seating chart, escort cards (or even envelope addressing), you also outsource your brain. I write your seating arrangement in the way you deliver it to me. With all the unconventional spellings nowadays, I don't question spellings that I don't recognize. So if you make a typo and spell Tom as Tmo, that is what will be written. Same goes for titles: if you would like your list written with titles, deliver it with the titles included. I cannot be sure that Chris Gonzales is a man, or a woman. I always recommend sending a guest list to someone with fresh eyes. Send it to someone who can spot any typos you might have made while creating your guest list.
By Table or Alphabetically
Make sure that you tell your calligrapher how you want your seating arrangement laid out on a seating chart: by table or by alphabet. Usually I recommend any guest list under 100 to be done by table, and anything over 150 guests to be written out by alphabet. 100-150 guests you can do it either way. The goal is for people to find their table quickly. They should be able to find their name and table number on the seating arrangement within 30 seconds of looking.
Using the method above, it assures that I have all information that I need. I need the individual names, their table arrangement, and the possibility to arrange the guest list to accomodate either a list by table or by alphabetical order.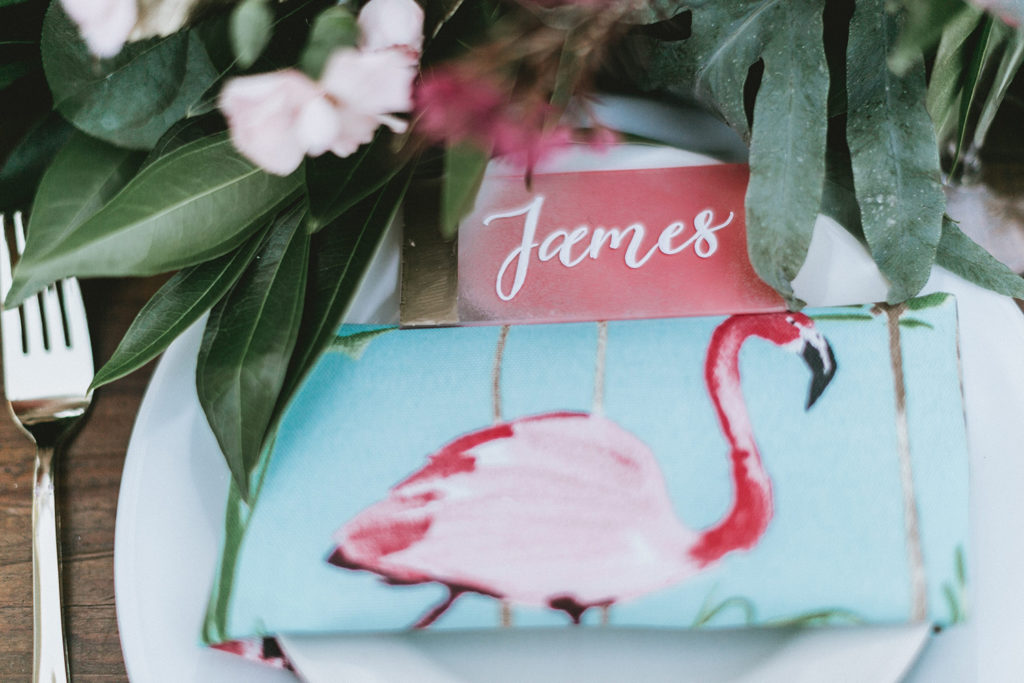 Bonus Round: Choose A Different Surface
The final way to make me happy, is by choosing a surface that is not paper for your place cards, escort cards and/or seating chart! I personally love it when couples think outside the box for their decorations, and having for instance acrylic, agate, or tile instead of the run-of-the-mill paper, can really help with the overal aesthetic of your wedding. It is definitely not a necessity to choose something other than paper, but along with the method for organizing your seating arrangement, it will instantly make you one of my favorite couples to work with!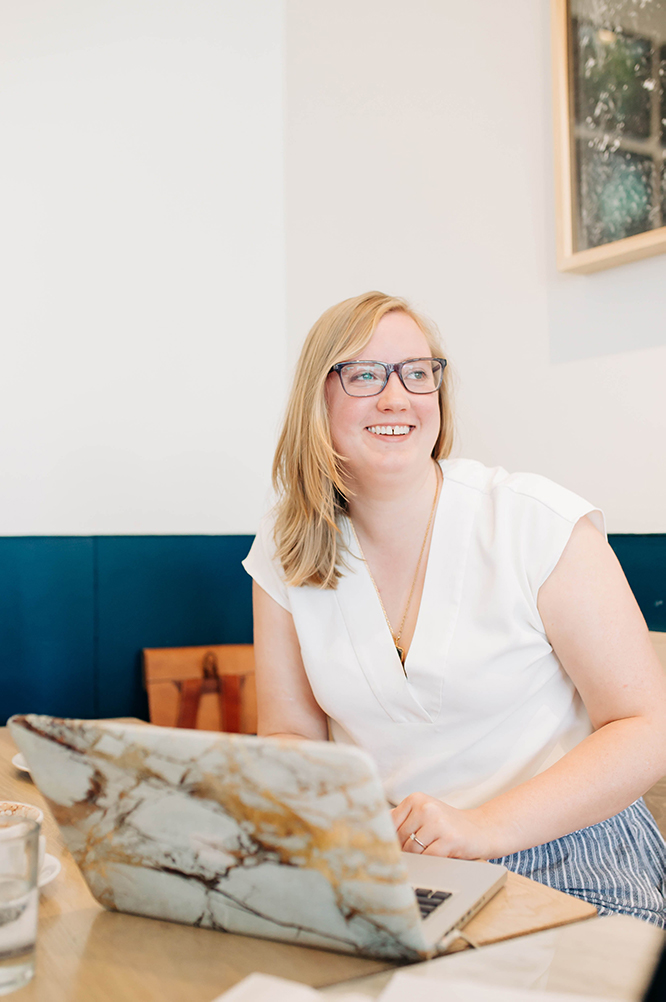 Charlotte Rosales is a calligrapher and wedding stationer in San Antonio Texas. Her studio, CalliRosa, handles everything from custom invitations, to placecards, envelope calligraphy and wedding signs. Charlotte serves the San Antonio, Boerne, Fredericksburg, Spring Branch, New Braunfels, and Texas Hill Country area. You can learn more about Charlotte and CalliRosa here.